Who leads the meetings?
Christians who have been trained in the 12 step program, who understand the challenges you're facing, and who care enough to want to help.
We are a safe place....
... to share your feelings.
... to grow and become strong again.
... to be cared for and to care for others.
... where respect is given to each member.
... where what is shared is kept confidential.
... where you can take off your mask and allow others
to get to know the real you.
Take a moment and check out this video!
Tired of carrying around your baggage?
Let us help you heal and put it in your past!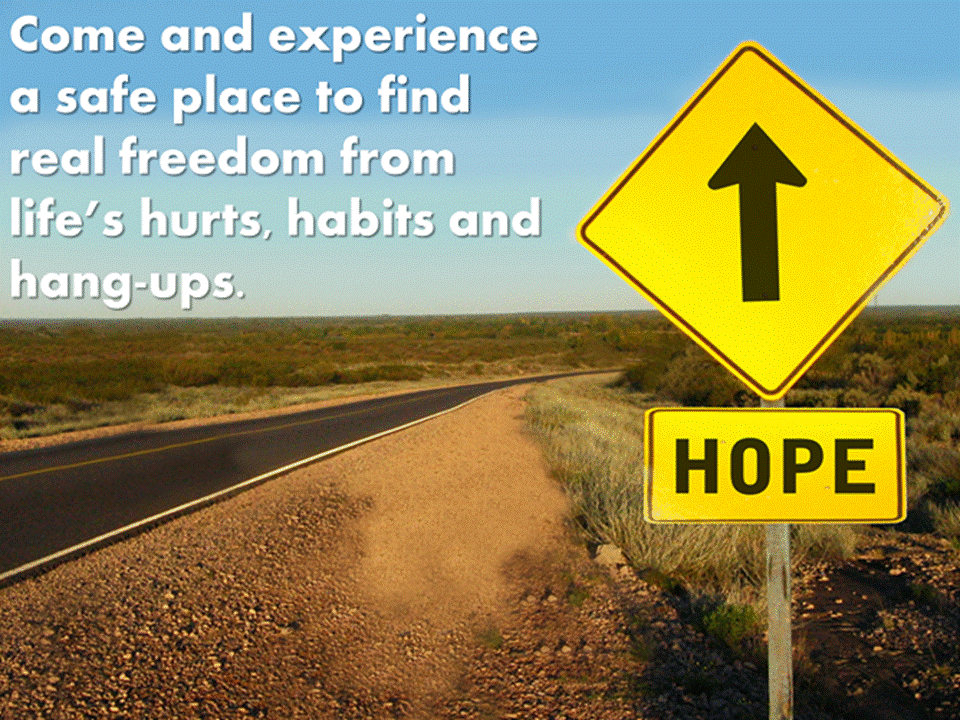 The feeling of being HURT is an emotional reaction to another person's behavior or to a disturbing situation.
A HABIT is an addiction to someone or something.
HANG-UPS are negative mental attitudes that are used to cope with people or adversity.
Meetings held
every Monday
6:30 p.m. to 8:30 p.m.
WHAT CAN
CELEBRATE RECOVERY
HELP WITH?
Anger
Anxiety
Bitterness
Loneliness
Alcoholism
Depression
Fearfulness
Overeating
Loss & Grief
Drug Abuse
Sexual Abuse
Overworking
Guilt & Shame
Overspending
Control Issues
Physical Abuse
Codependency
Boundary issues
Excessive Worry
Low Self-Esteem
Food Addictions
Emotional Abuse
Excessive Gambling
Broken relationships
Abandonment issues
Unhealthy relationships
Need for constant approval
Resentment & Unforgiveness
Pornography & Sexual Addictions
Just to name a few....